Anti Aging Treatments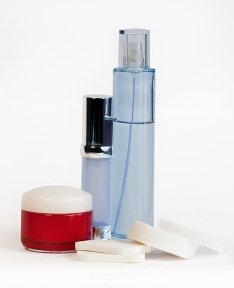 The Global demand for Anti Aging Treatments grows daily.
The demand as such is being fuelled by ever increasing numbers of Baby Boomers.
And as Generation X approach their mid thirties to early forties, such Treatments start becoming important to that age group too. Of course, there are numerous alternatives available to both men and women. So it's important to understand what any alternative product might do for you.


What Can An Anti Ageing Treatment do for Me?
Anti Ageing Treatments help keep your skin and body youthful. At least, that is their intention, to restore youthfulness. Because although some products and treatments designed to counteract the effects of aging can be very effective, other treatments have to be scrutinized with care.
So, you have to scrutinize information by asking your self:
i) Do the treatment(s) do what they claim to do?
ii) How does the treatment work?
iii) Is the treatment effective?
Anti Ageing Treatments are many, for the face and the whole body. They can be described as Non-Invasive or Invasive.
Non-Invasive Treatments
Non-Invasive (or Non-Surgical) Anti Ageing Treatments continue to get better and better. They offer a real bonus to the client because:
i) There is no surgery involved.
ii) End results are real; you really can look years younger.
iii) Treatment costs are realistic.
Non-Invasive procedures are wide ranging and include procedures such as:
*Laser Treatments including
Thermage,

*Ultrasound technology
*Dermal fillers for the face, such as Restylane, Sculptra, and other Skin Injectables.

*Muscle Relaxer Treatments such as
Anti Aging Botox Treatment.

Anti Aging Treatments Creams and Serums designed to increase Dermal Collagen and Elastin;

*Anti Aging Supplements,

*Anti Aging Foods, Diet and Exercise
*Hormone Supplementation, such as Bioidentical Hormone Replacement and
Testosterone Replacement Therapy. Other good Anti Aging Treatments for the face include microdermabrasion and chemical peels, (such as a Glycolic Peel)
Invasive Treatments
The good news is that Invasive treatments don't have to rely anymore on pulling and removing huge chunks of skin until an individual can't wink or frown.
OK, I know that's an extreme case, but unfortunately, that's still the norm for many!
Invasive procedures are becoming less invasive and include some good minimal treatments, including the Thread Lift. Even better news is that you may be able to combine Medical administered treatments with a good Anti Aging Treatment Program for use at Home. Your Anti Ageing Treatment plan should include a totally holistic approach and not just focus on your appearance. Your diet should include Anti Aging Foods along with Nutritional supplementation designed to boost energy and provide cell protection.
So, a combination of the right Anti Aging Treatments for you, Diet, Supplementation and Exercise will keep you youthful for as long as possible!


Retun to Best Anti Aging Guide Home Page